---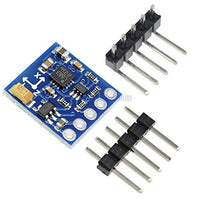 Introduction:
The 3-Axis Digital Compass HMC5883L sensor is able to acquire information even in a low magnetic field. Distributed over the three axes, this information is converted into a differential voltage of 2.7 to 6.5 VDC to provide input for a vast range of microcontrollers operating at different voltages.
The raw digital output value can be used to calculate direction and location, and for measuring both the magnitude and the direction of the Earth's magnetic field in cases where the robot needs to measure several magnetic fields coming from different directions.
Features:
Operating Voltage: 3V to 6V DC

I2C interface

1-2 degree heading accuracy

Integrated 12-bit ADC

160Hz max data rate

Range of -8 to +8 Gauss

Needs no external components

Easy to use with Microcontrollers or even with normal Digital/Analog IC

Small, cheap and easily available
Connections: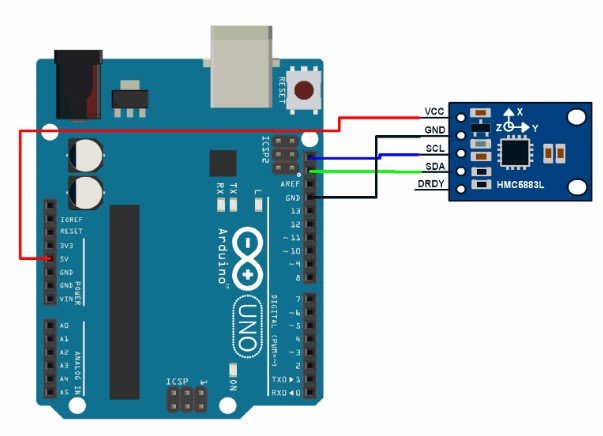 Applications:
Auto and personal navigation.


Unmanned Aerial Vehicles System.




Robotic navigation.

Location-based services (LBS).