---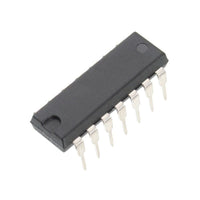 Introduction :
74HC07 IC is a Hex Buffers / Driver with high voltage open collector outputs.

Features :
Six Independent Hex Buffer Gates.
Open Collector Outputs Require Pull-Up Resistors.
Input Clamping Diodes.
Standard TTL Switching Voltages.
Supply Voltage  7V.
Input Voltage  5.5V.
Output Voltage  30V.
Operating Free Air Temperature Range  0°C to +70°C.
Storage Temperature Range  -65°C to +150°C.