---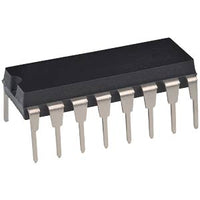 Introduction :
  74HC83 ( 4-bit Full Adder) is a high speed 4-bit fuller Adder IC with carry out feature. The IC has four independent stages of full adder circuits in a single package. It is commonly used in applications where arithmetic operations are involved.  
features :
Logic Type: 4-bit Full Adder.

4-bit Full Adder with Carry Out.
Mini. High Level Input Voltage: 2 V.
Max. Low Level Input Voltage: 0.8 V.
.Operating Voltage: 4.5V to 5.5V.
Logic Case Style: DIP.
No. of Pins: 16.