---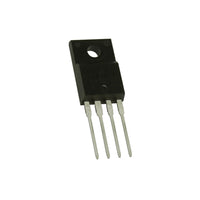 Introduction :
78R33 +Ve Voltage Regulator (3.3V -1A) is a three terminal linear voltage regulator IC with a fixed output voltage of 3.3V which is useful in a wide range of applications.
Features :
Voltage regulator : 1 A / 3.3V .
Output  : low dropout.
TO220 Full-Mold package (4PIN).
Overcurrent protection, Thermal shutdown.
Overvoltage protection, Short-Circuit protection.
No. of Pins : 4 pins.