---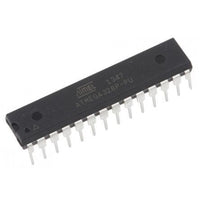 Introduction :
ATMega328 - Microcontroller with Bootloader for UNO.
ATMEGA328P is high performance, low power controller from Microchip.
ATMEGA328P is an 8-bit microcontroller based on AVR RISC architecture. It is the most popular of all AVR controllers as it is used in ARDUINO boards.
 ATMEGA328P is most popular of all because of its features and cost.
ARDUINO boards are also developed on this controller because of its features.
Applications :
Display units.
Motor control systems.
Digital data processing.
control systems.