---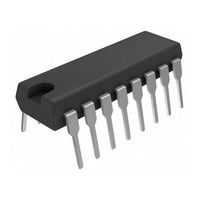 Introduction :
  CD 4069 (Hex Inverter) consist of six CMOS inverter circuits.
These devices are intended for all general-purpose inverter applications where the medium-power TTL-drive and logic-level-conversion capabilities of circuits such as the CD4009 and CD4049 Hex Inverter/Buffers are not required.
Features :
Standardized symmetrical output characteristics.

Hex Inverter.

100% tested for quiescent current at 20 V.
Maximum input current of 1 µA at 18 V over full package-temperature range; 100 nA at 18 V and 25°C.