---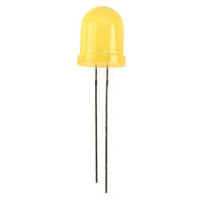 Introduction :
LEDs (Light Emitting Diodes).

These are the types of LEDs that are likely to be in your several types of electronics as an indicator light.
LED Diode 10 mm take much less current to run than high brightness LEDs,
Features :
10mm Round Standard Directivity.
Color : Green.
Forward Current):  20-30mA.
Forward Voltage (VF): 1.8V to 2.4V.
Wavelength :  460-465 (NM).

Reverse Voltage: 5V.
Operating Temperature: -30℃ to +85℃.
Luminous Intensity: 20mcd.