---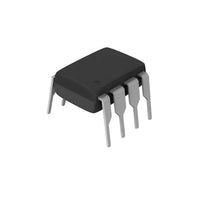 Introduction :
LM358 (Op-Amp) is a dual op-amp IC integrated with two op-amps powered by a common power supply. It can be considered as one half of LM324 Quad op-amp which contains four op-amps with common power supply. The differential input voltage range can be equal to that of power supply voltage.
Features :
Singe supply – 3V to 32V.

Dual supply – ±1.5V to ±16V.
Low Supply current – 700uA.

Single supply for two op-amps enables reliable operation.

Short circuit protected outputs.

Package : DIP 8.

Operating ambient temperature – 0˚C to 70˚C.