---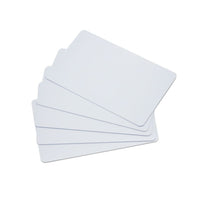 Introducion :
  RFID card can be read by almost any 13.56MHz RFID/NFC reader or NFC-enabled mobile devices. These chips can be written to and store up to 1KB of data in writable EEPROM divided into banks, and can handle over 100,000 re-writes.
Features:
Frequency:13.56 MHz.
EEPROM storage: 1K Byte.
Identification distance:0~5+cm
Applications :
Access control system.

NFC modules.
Contactless payment systems.
Smartphone with NFC.