---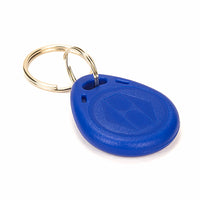 Introduction :
RFID Tag 13.56 MHz is  it used for identifying employees at entrance ways and secured rooms of offices and access control and so on.
 RFID Tag 13.56 MHz small in size, they are easy to carry and use.
RFID Tag  (13.56 MHz) can be read by almost any 13.56MHz RFID/NFC reader or NFC-enabled mobile devices.
Features :
Operating frequency:13.56 MHz
Default protocol: ISO14443A
4 Byte unique identifier
Variable identification distance: 0 - 5+cm
Applications :
Access control system.
Employee Identification