---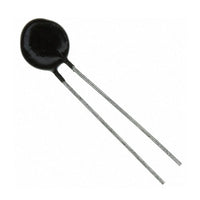 Introduction :
Thermal Resistor (NTC)- 10 Kohm  is an electronic component used to calculate the temperature.
This is a type of resistor whose resistance varies with change in temperature used  in feedback control.

When temperature increases resistance decreases.
Features :
Resistance at 25 degrees C: 10K +- 1%.

B-value (material constant) = 3950+- 1%.

Thermistor temperature range -55 °C to 125 °C.