---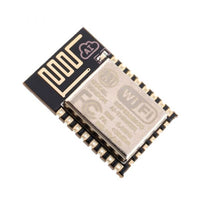 Introduction :
The ESP-12E ESP8266 WiFi Module is a self contained SOC with integrated TCP/IP protocol stack that can give any microcontroller access to your WiFi network.
The ESP8266 is capable of either hosting an application or offloading all Wi-Fi networking functions from another application processor.
This module comes with AT commands firmware which allows you to get functionality like arduino wifi shield, however you can load different firmwares to make your own applicaiton on the modules' memory and processor.
Its a very economic module and has a huge and growing community support.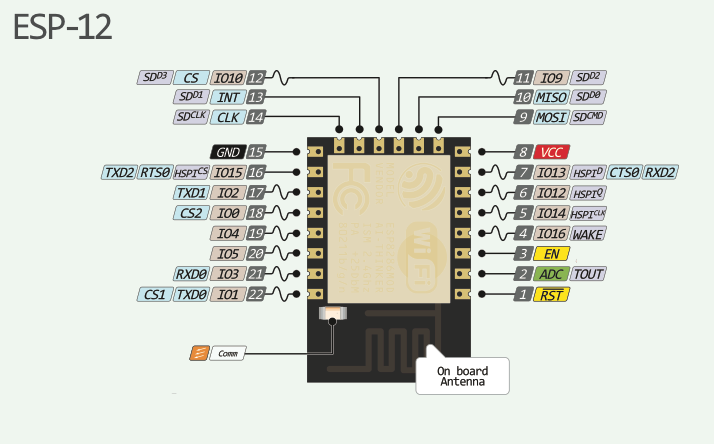 Features :
Frequency range : 2.4GHz - 2.5GHZ.


Operating voltage : 3.0v~3.6v

.

Operating current: Average value 80mA

.
Supports antenna diversity.

WiFi 2.4 GHz, support WPA/WPA2 Security.

Applications :
Home automation.
Industrial wireless control.
Sensor networks.
Secutity and monitoring systems.